#PrivacyMatters for SaferPass
Since the beginning of the year, we have been working intensely to provide you with the best-of-breed experience across the password management space.
Here's what's new over the past several releases:
1. SaferPass Business
These past few months, we have been receiving many requests for a password manager for teams. Meeting our customers' needs is a priority for us and we always strive to get better at it. Since weak, stolen, or reused employee passwords are the #1 cause of data breaches1, we have launched a new business product in May. 
SaferPass makes it simple to follow NIST password security guidelines and to securely manage passwords across the entire organization with seamless deployment, simple employee management, and best-in-class security architecture.
Allowing employees to securely share their encrypted passwords with colleagues, companies can say goodbye to passwords sent insecurely via email, Slack, WhatsApp, or Excel sheet. The Console allows Admins to add and remove users, create Groups, turn on security policies and see the security dashboard. ​
Highest data security is assured through the latest military standard, cryptographic algorithms – AES-256-CCM, SHA512, BCRYPT, HTTPS and WSS protocols for data transmission. 
2. Free 30 day trial
As of April 2021, users can try SaferPass Premium for free for 30 days to get a sense of what it can do for their online security. This trial is designed to let you see everything that Premium version has to offer, all features included, and no credit card required. If users decide they want to purchase a paid subscription, they may to do so at any time during the trial or after the free trial ends. If they do not initiate a purchase, their free trial will simply expire and stored accounts could be securely exported.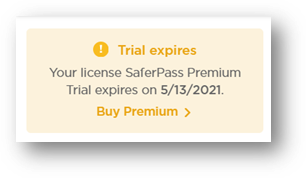 3. Account title
Account title addresses the need for better recognition when you have more than one account on one specific webpage. The new account title will appear in the passwords list as well as in the account list when logging in.
The following fields are available to edit when you click on the account: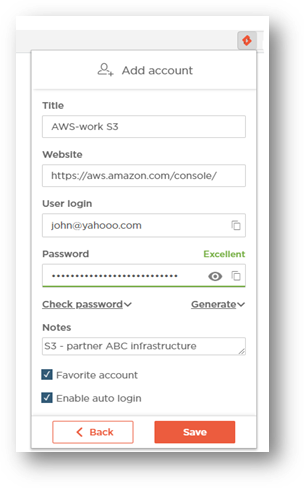 Title
Website URL
User login – email address
Password
Notes
In this same view, you can choose from two additional options:
Mark account as "Favorite"
Enable auto login
4. We have improved our development processes with Storybook
Storybook simplifies our building, documenting, and testing of UIs. With this implementation, we are improving our password manager in a faster and more secure way daily.
5.Info about Premium/Trial plan added in to MyAccount section
We have improved the Premium user experience. Now, you can find all information about your plan in My Account section in Settings.
6. Better fingerprint recognition and iOS/Android fixes
With the release of the new 2.4.4 version, many enchantments and visual fixes are in place.
7. Import
Import from Edge browser, Keepass, ESET password manager and F-Secure Key added.
You can now seamlessly import your data to SaferPass from:
Chrome, Edge, Firefox
Dashlane, 1Password, LastPass, Bitwarden, Sticky Password, KeePass and many others
Supported formats: json, csv, XML, txt
8. New Website
Our website has been completely rebuilt with a brand-new look and new domain .com.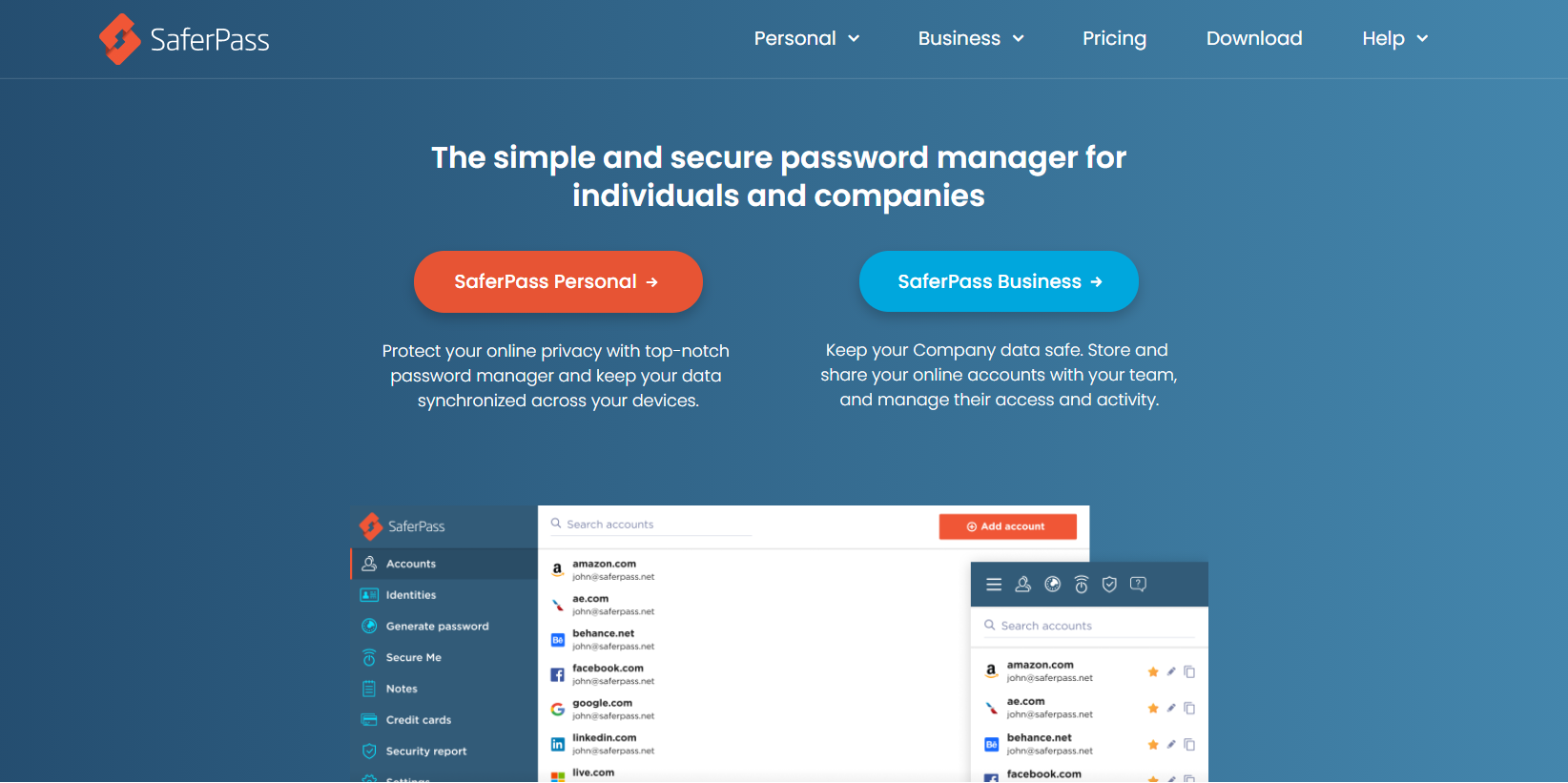 9. Taking care of our current partnerships is our daily cup of tea
We take every opportunity to enrich the live cooperation with our global partners.
We'd love to hear your feedback.
Julia from the SaferPass team