#PrivacyMatters for SaferPass 

What a beautiful year filled with new lessons and great moments! Early in January, we had a company review of 2021. It took us more than an hour to go through a list of all the improvements and goals which we have achieved! Over 40 new features, big and small, were released over the past year, all geared toward helping users and small and medium teams. 

Get to know our most helpful releases since May 2021:
According to the latest data from GSMA Intelligence, the total number of unique mobile users around the world grew by 97 million in the past 12 months. To focus on delivering the best mobile experience possible, we've implemented many improvements and new features.
#1 Import/Export on iOS and Android.
The password import and export function is now available on all mobile devices. The import and export menu on iOS and Android apps will now match what you see on desktop.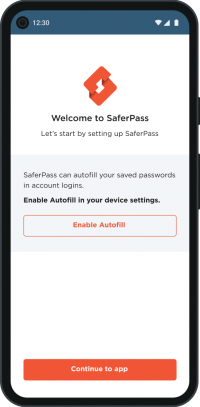 #2 Onboarding screen for enable autofill
As one of our key core features, we've made it easier to find and use autofill on your mobile device. Handy onboarding will walk you through the initial setting. Whenever you visit a site where you have an account, SaferPass will display and allows you to autofill your passwords both in your browser or in your device's apps.
#3 Custom keyboard
Since every mobile device has different resolution, we have improved the keyboard responsivity. You can quickly unlock SaferPass without having to type your Master Password by biometric authentication or a PIN code.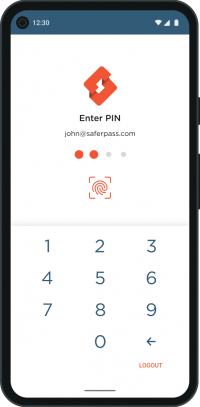 #4 More secure Personal Identification Number (PIN) policy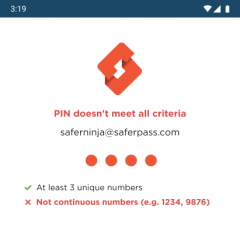 When choosing a PIN, it is recommended to choose one that will be difficult to guess. With new Pin policy the common patterns of digits in PINs, such as "1234" and "8888" are not allowed.
Our new PIN policy:
minimum 3 unique digits
sequence of 4 digits ascending or descending is forbidden (1234, 4321)
#5 Improved Settings on mobile devices

In addition to many visual improvements users can manage their accounts from mobile devices in the same way as on desktop.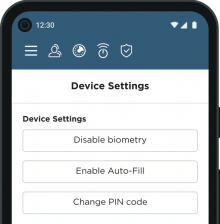 #6 Rating / review notice for users
Users can be prompted to rate/review our app in the mobile stores. Honest feedback will help us to improve customers' experience in the future. We have made several updates to our products based on users' thorough, thoughtful feedback. Although warm words will move us even further 🙂
SaferPass for customers (Desktop)
At SaferPass, safety and security are paramount. In addition to many visual improvements we've added extra layers of protection and functions.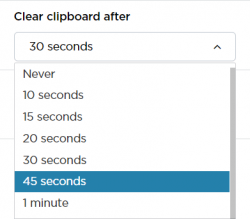 #1 Clear clipboard timeout
User can impose the expiry times for the clipboard. The sensitive data such as passwords, credit card number, security code and PIN will be cleared after the specific time set by user. 
The latest version of our desktop app provides a smoother, faster experience for all. Some notable changes include faster loading times, better overall performance, less memory usage and the ability to work offline.
#3 A redesigned UI of: 
We've improved the way a Security report looks. Along with updates to the analytic, these design improvements will make your stats easier to read. 
New setting options were added, as well as a new look of import/export, account info etc. 
History of Generated Passwords

has its own screen now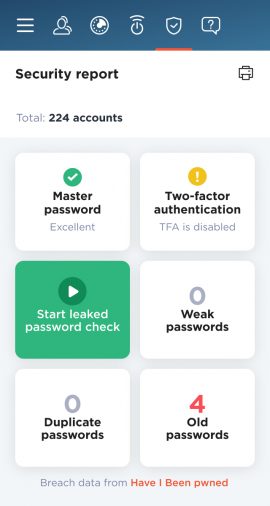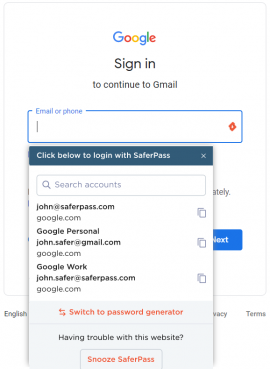 #4 Search bar in autofill popup
When you have multiple accounts on specific webpage, search bar will help you to find the one you are looking for.
Industry demand for password managers for small and medium teams is rising. The need for secure password sharing and password policy management is tangible in the current online workplace. We've made it easier to use SaferPass Business enabling you to tailor it to your company needs and thereby increasing efficiency.
In addition to many nonvisible improvements we have added:
Admin can claim or whitelist their company's IPs to help reduce the potential unauthorized access
Enabled among the employees and user groups for seamless collaboration
Company profile

User roles
Org-level Admins will be able to delegate users as Role Admins for specific workspaces. Once assigned, workspace Roles Admins will be able to manage roles for their workspace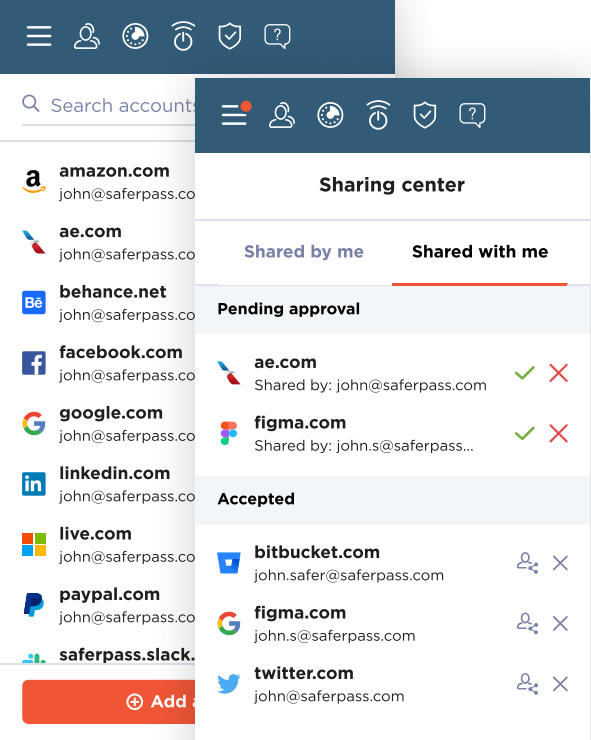 We have signed many new partnerships with global partners and are in negotiation with new potential partners. All our partnerships have a strong foundation, and we are truly pleased to cooperate with such as partners.
Internally, we're spinning up a more structured approach to feature releases, especially with regards to documentation, tutorials, and support tooling.
New branding is coming soon
We have started to work on a new corporate identity which is coming in 2022.
Thank you all for sharing this journey with us. 
Julia from SaferPass
Have ideas for how we can improve SaferPass password manager? Many features just like these come directly from customer feedback. Drop us a note at support@saferpass.com