Kickstart your career with us 🚀🚀🚀
SaferPass is a well-running 19 people US-founded startup with 14 software engineers on board, based in Bratislava working with global companies. We're looking for an Operations and Research Assistant.
Join us and we guarantee you a great time with an awesome team, you will learn new stuff, have impact on the product, possibility to influence the business decisions and minimum bureaucracy.
---
———————–
Λ  900 – 1500 EUR           Λ  Full-time, Part-time (student), Contract      
Λ flexible time: (CEO is based in San Francisco(approx. 15:00 – 19:30 CET) and the rest of our team in Bratislava)
 Λ  Bratislava/remote  ( the role is based in Bratislava, we prefer that you work physically from the office at least 1 day per week(as needed))
——————————————–
BENEFITS
Support of your self-improvement and career growth
Challenging work
5 additional sick/vacation days
Freedom, flexible work time, remote work
Team building events, beer evenings, grilling in nature
Awesome team!
Beautiful office in the center of Bratislava, relaxing atmosphere
Free drinks and healthy food 🙂
A great place to work
This is an exciting opportunity for everyone who would like to develop their career in an international, non-corporate environment and friendly atmosphere.
YOUR IMPACT and TASKS
You will work directly with Doug Crowley, CEO, and Julia Harustiakova, VP Operations
We will help you kickstart your graduate career – a huge learning opportunity 🚀
Research of topics relating to our technology and business strategy (managing partner pipeline and researching new partners)
Help organize and leverage Doug's time 
Oversee some daily operations through collaboration with Julia
Organizing company events and team buildings (team dinners, offsites)
Ad hoc tasks
Over time, come up with new ideas on how to improve the efficiency of our internal processes.
In return for the responsibility you take on, we give you the freedom to get your work done the way that suits you
The role is based in Bratislava, we prefer that you work physically from the office at least 2 days per week as you need to work closely with our team.
We're looking for someone with 
an eye for detail, a technology-oriented mindset, and good communication skills
good task management and critical thinking
fluent English in speaking and writing (B2 level)
ability to conduct research and draw conclusions
excellent organizational skills 
ability to work with Excel and Microsoft Sharepoint
entrepreneurial mindset
 the ability to collaborate effectively, empathetically, and proactively on a tightly integrated team
you have to be versatile and very flexible in terms of the variety of tasks and work time
Experience in a similar field is an advantage
We are still a startup, but one who does make revenue, so no worries about your salary, you will just enjoy the progress and flexibility of a fast-growing company. We know the B2C segment and we did a lot of experimenting and performance marketing. Main focus at the moment is to help large companies to increase their revenue through SaferPass.
The big difference between us and some other startups besides our great internal team (see below) are the advisors who have already build up several successful companies and are helping us intensively to move in the right direction. And also the progress we currently experience with large companies as partners. To achieve our ambitious goals, we're looking for another team member
Team
We are a small team making a large impact.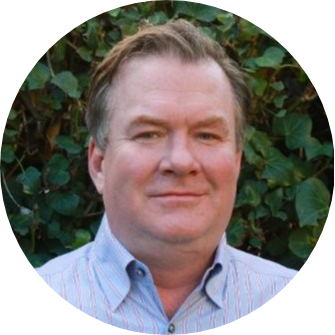 CEO – Doug Crowley 
Doug served as AVG's VP Corporate  Development up to 2013 overseeing acquisitions, investments and strategic partnerships in the consumer computer security space. He has previously founded 2 other successful startups and has enjoyed many global investing assignments, including but not limited to, his time in Lehman Brothers.
CTO 
VP of Technology
VP of Engineering
Project Manager/QA
VP Operations/Finance
Designer
Mobile Engineer – iOS
Mobile Engineer – Android
2 Frontend Engineers
3 Backend Engineers
1 DevOps Engineer
2 Quality Assurance Specialists
Our Technology Assistant and Head of Happiness found the best work-life balance formula. After a few hours of hard work and concentration, he usually takes a "power nap" that also lasts for hours.            
Just drop us a short e-mail with CV to julia@saferpass.com or below, so we can meet.*
*Zaslaním emailu s Vašim CV súhlasíte v zmysle zákona Zák. č.122/2013 Z.z. o ochrane osobných údajov v znení neskorších predpisov so správou, spracovaním a uchovaním osobných údajov uvedených v životopise a iných prílohách spoločnosťou SaferPass. s r.o.. Poskytnutie údajov je dobrovoľné na základe vlastného rozhodnutia. Tieto údaje budú spracované výlučne pre účely nájdenia vhodného zamestnanca a pre účely databázy uchádzačov o zamestnanie. Súhlas je daný na dobu určitú po dobu 1 roka. Po období 1 roka budú údaje anonymizované a ďalej využívané výlučne pre štatistické účely.