We would like to strengthen our SaferPass QA team with additional members. SaferPass is a well-running US-founded company, based in Bratislava working with global companies.
Join us and we guarantee you a great time with an awesome team, you will learn new stuff, have impact on the product, possibility to influence the business decisions and minimum bureaucracy.
We are looking for Tester, who:
is a graduate/student at university of technology, or an experienced tester
has experience with JavaScript/TypeScript
with at least a year of experience in IT, preferably with automatic or manual testing
is reliable and independent
YOUR IMPACT and TASKS
automatic or manual testing
end2end tests
reporting of issues to the tracking system
writing use cases
close cooperation with the team of developers in improving the quality of the application
BENEFITS
awesome team, in which you can learn so much 
we will teach you how to work with new technologies – for example Playwright
pleasant atmosphere, team buildings
if you would like to, latter you can switch to programing – we will be happy to guide you
5 additional sick/vacation days
corporate computer
free drinks and healthy food 😊
beautiful office in the center of Old Town, Bratislava /remote
€ 1000 – 3000                                                        Bratislava, Old Town/remote
SaferPass is a startup focused on creating the password manager, which helps set the balance between absolute protection and easy use for thousands of people all around the world. The whole team consists of 17 people, from which three are QA, who will be very happy to teach and guide you.
The big difference between us and some other startups besides our great internal team (see below) are the advisors who have already build up several successful companies and are helping us intensively to move in the right direction. Also, the progress we currently experience with large companies as partners, and you will take part in this international projects.
OUR PRODUCTS
SaferPass – password manager for:
At the same time, we have global partners who use our product to expand their portfolio through white-label partnerships.
Team
We are a small team making a large impact.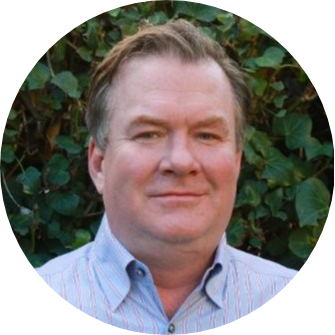 CEO – Doug Crowley 
Doug served as AVG's VP Corporate  Development up to 2013 overseeing acquisitions, investments and strategic partnerships in the consumer computer security space. He has previously founded 2 other successful startups and has enjoyed many global investing assignments, including but not limited to, his time in Lehman Brothers.
CTO 
VP of Technology
VP of Engineering
Project Manager/QA
VP Operations/Finance
Designer
Mobile Engineer – iOS
Mobile Engineer – Android
2 Frontend Engineers
3 Backend Engineers
1 DevOps Engineer
2 Quality Assurance Specialists
Za odporučenie úspešneho kandidáta/ky ti zašleme radi bonus 500 – 2000 EUR.
Pošli nám krátky e-mail so CV na julia@saferpass.com alebo do formuláru nižšie*
*Zaslaním emailu s Vašim CV súhlasíte v zmysle zákona Zák. č.122/2013 Z.z. o ochrane osobných údajov v znení neskorších predpisov so správou, spracovaním a uchovaním osobných údajov uvedených v životopise a iných prílohách spoločnosťou SaferPass. s r.o.. Poskytnutie údajov je dobrovoľné na základe vlastného rozhodnutia. Tieto údaje budú spracované výlučne pre účely nájdenia vhodného zamestnanca a pre účely databázy uchádzačov o zamestnanie. Súhlas je daný na dobu určitú po dobu 1 roka. Po období 1 roka budú údaje anonymizované a ďalej využívané výlučne pre štatistické účely.